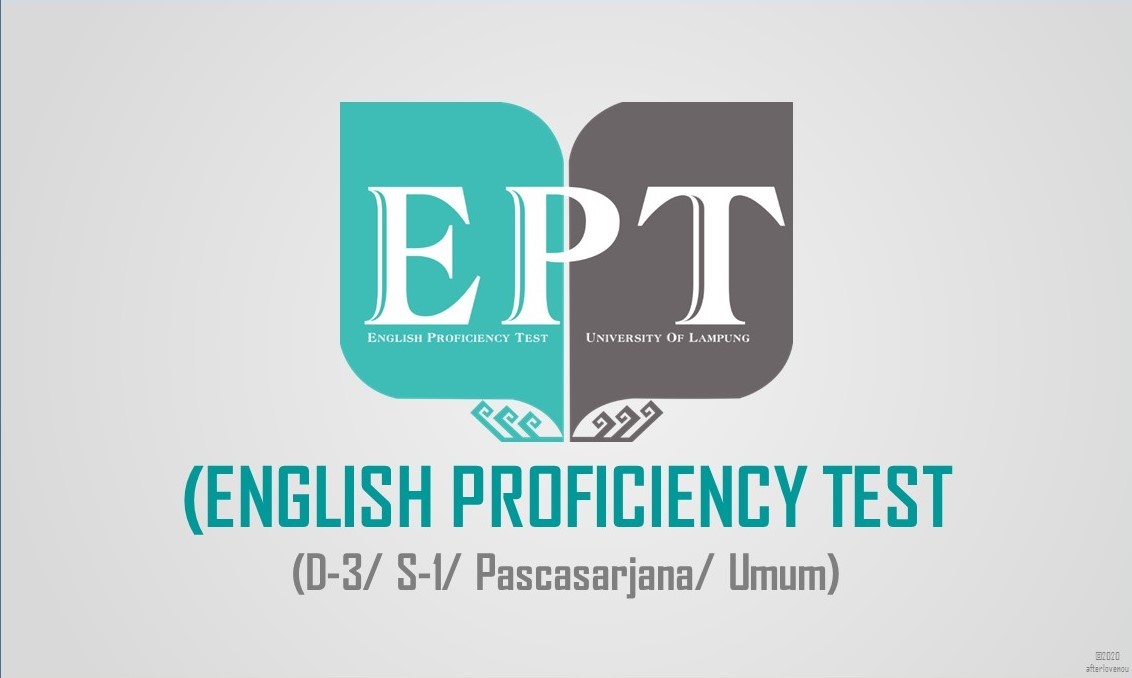 Tentang EPT (Klik di Sini)
The English Proficiency Test are paper-based or computer-based and use academic and social content to evaluate the English-language proficiency of nonnative English speakers, giving us confidence about our students' ability in a real-world academic setting. All questions are multiple choice and students answer questions by filling in an answer sheet. The tests evaluate skills in three areas: 
Listening Comprehension measures the ability to understand spoken English as it is used in colleges and universities.
Structure and Written Expression measures recognition of selected structural and grammatical points in standard written English.
Reading Comprehension measures the ability to read and understand academic reading material in English.
Persiapan dan Pelaksanaan Tes EPT (Klik di Sini)
PERSIAPAN PELAKSANAAN TES
Mulai 1 Agustus 2020
Tes dilaksanakan di Lab UPT Bahasa Universitas Lampung dengan menerapkan protokol COVID-19,
Peserta diwajibkan menggunakan masker selama tes,
Peserta wajib menunjukan ID card (KTM atau KTP asli) dan Kartu Peserta Ujian EPT. Sebelum Memasuki Ruangan Tes
Apabila pada saat pemeriksaaan suhu peserta >37.5°C, peserta tidak diizinkan memasuki ruangan tes, dan dianggap tidak mengikuti tes,
Bagi peserta yang berasal dari luar Provinsi Lampung DIWAJIBKAN

menunjukan surat hasil RAPID TES nonreaktif dari Laboratorium/Rumah Sakit,

Diharapkan agar peserta tidak terlambat dikarenakan keterbatasan kapasitas ruangan dan akan mempengaruhi pelaksanaan tes pada sesi selanjutnya.