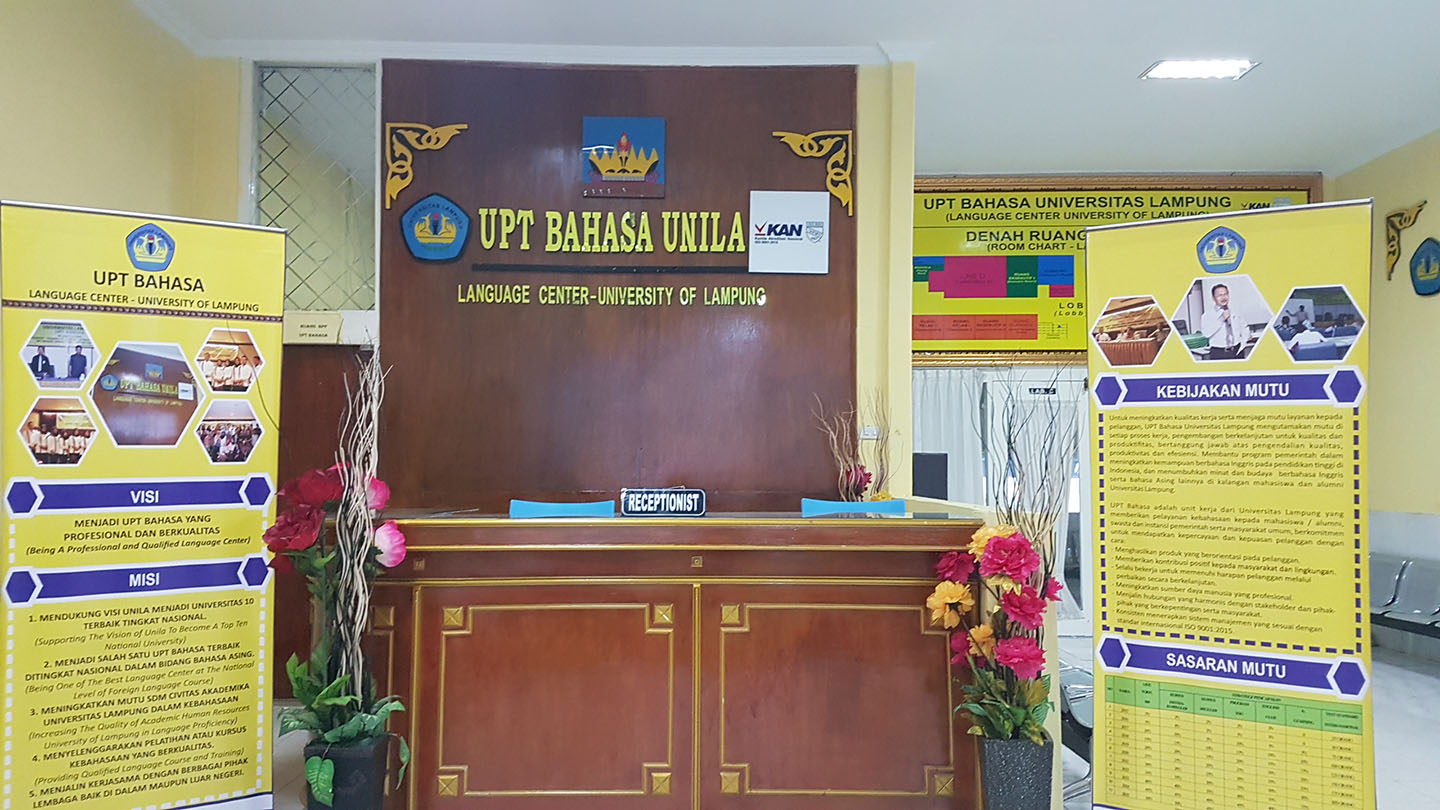 Visi UPT Bahasa :
"Menjadi UPT Bahasa yang profesional dan berkualitas"
Being a professional and qualified Language Center
Misi UPT Bahasa tahun 2020 – 2024 adalah:
Mendukung visi Unila menjadi universitas 10 terbaik  tingkat nasional.
Supporting the vision of Unila to become a top ten national university
Menjadi salah satu UPT Bahasa terbaik di tingkat nasional dalam bidang  bahasa asing.
Being one of the best Language Center at the national level foreign language course
Meningkatkan mutu SDM civitas akademika Universitas Lampung dalam kebahasaan
Increasing the quality of academic human resources University of Lampung in language proficiency
Menyelenggarakan pelatihan atau kursus kebahasaan yang berkualitas.
Providing qualified language course and training
Menjalin kerjasama dengan berbagai Pihak lembaga baik di dalam maupun luar negeri
Establishing cooperation with domestic and foreign language institutions